KVD won 2010 Bassmaster classic. Without any tiny doubt, he is the greatest bass angler of our time. When I saw his fishing show, I was stunned by his professionalism. He paid his attention on every detail of his tackles. He even replaces all hooks of his new lures. He re-balanced all lures by himself, too. He fully deserves the title of king.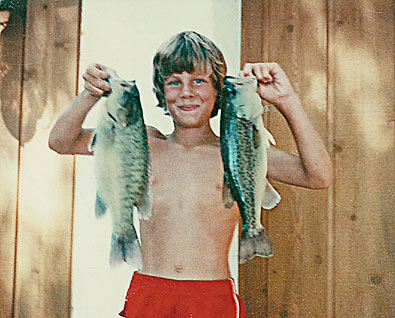 Young KVD's picture. He might be a born-fish catcher.
(Picture from
KVD's article
)
By the way, Mike Iaconelli ended up at sixth place. His fishing show, "City Limits" resumed at Versus TV.